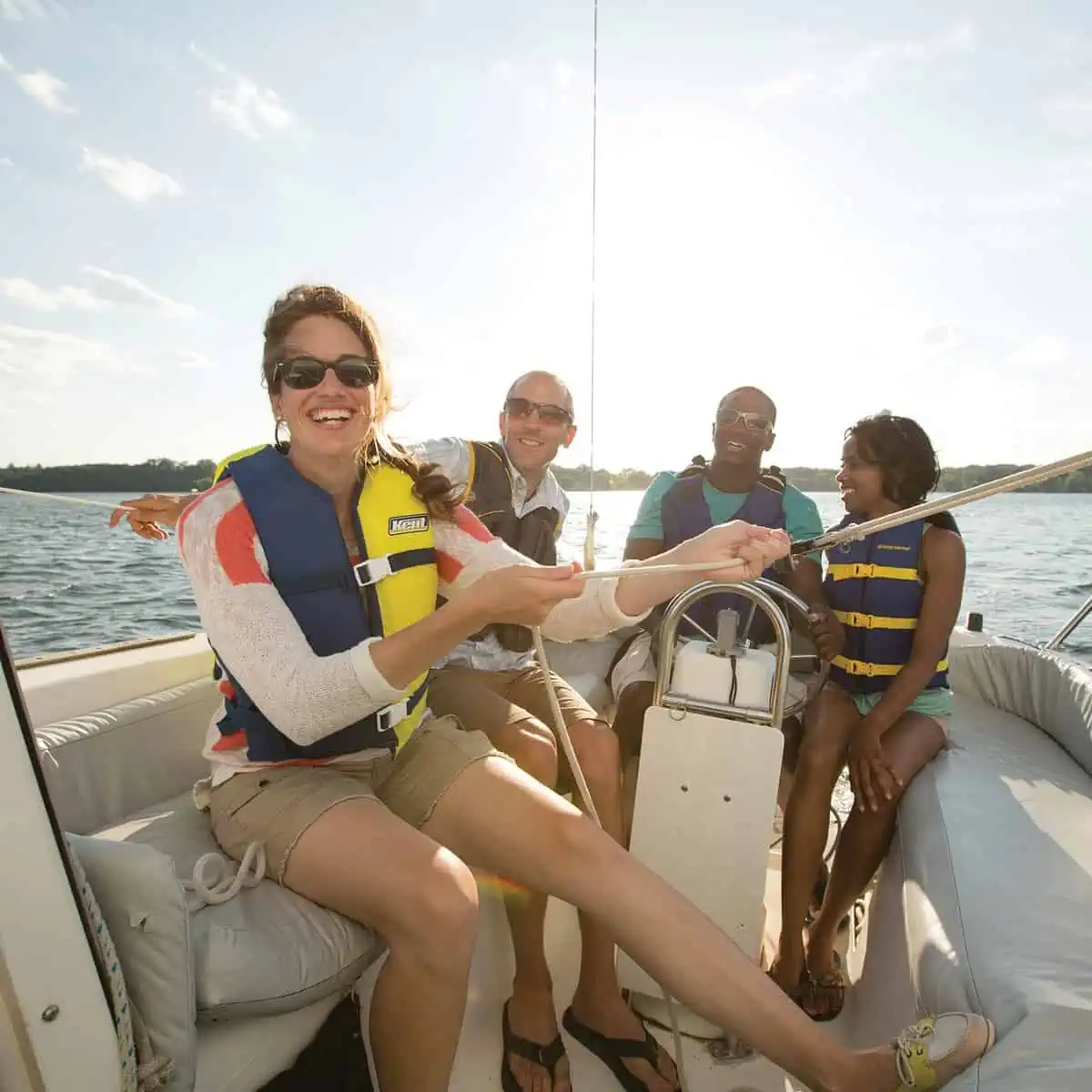 Frequently Asked Questions
Because we are a not-for-profit organization, we don't charge tax to our customers for educational courses.
Our mission as a not-for-profit organization is to teach safe boating. The fees collected from our courses are reinvested in developing boating programs and education material for Canadian boaters.
Yes, you must enroll in an Online Boating Safety course before you can attempt to write the online open book computer-based exam offered by Transport Canada.
Refund Policy
If the course is unavailable and tech support does not fix the issue within 2 business days a full refund will be provided. If a student withdraws from the course after commencement no refund will be provided. For exceptional cases, a refund may be negotiated with the Squadron providing the course.
NOTE: If a PCOC course has been completed and technical problems prevent the writing of the exam on the Transport Canada PCOC Testing Platform, CPS-ECP will not provide a refund. However, CPS-ECP will endeavour to resolve the technical issue within 2 business days to provide access to the PCOC Testing Platform. If access is not provided within 2 business days, CPS-ECP will provide you with other options including the possibility to write a paper exam in a location nearest you. In that specific case, an additional exam fee may be applicable to cover exam proctoring and exam room.
As required by Transport Canada, the course is a minimum of three (3) hours and self-paced. It normally takes 3-6 hours to complete. You can stop and start the course as often as you like.
Yes! The CPS-ECP PCOC course is the only ones approved by Transport Canada (see note) AND accredited by the US National Association of Boating Law Administrators (NASBLA).
The NASBLA accreditation makes the CPS-ECP PCOC recognized by the United States Coast Guard. That means the CPS-ECP Card is the only one officially recognized in both the US and Canada. US States may choose to recognize other PCOC Cards but they are not obliged to do so unless they have received individual NASBLA approval.